Find Us
Address
102 Al Ma'ameer Street
Block 634, Al MA'AMEER, Kingdom Of Bahrain.
Hours
Open Daily :-
9:00AM–2:00PM
4:00PM–10:00PM
R16 RGB Video Light
24.000 .د.ب VAT Inc
Compact 3200 to 7500K Color Temperature
0 to 360° RGB Color Control
100 Levels of Brightness and Saturation
Three Modes, Nine Lighting Effects
4040mAh Integrated Lithium Battery
Two 1/4″-20 Mounting Threads
5 VDC, 2A USB Power Output Port
Out of stock
LituFoto R16 Overview
The LituFoto R16 RGB Video Light helps you explore your creativity by providing a combination bi-color/RGB lighting unit. This small and lightweight fixture is easy to carry around and place just where it is needed. It features a variable 3200 to 7500K color temperature range, and 0 to 100% dimming. In RGB mode, the light allows you to select colors throughout the 0 to 360° color range, and it provides control over saturation and brightness in 1% increments from 1 to 100%
The light features 145 LEDs and a high CRI Ra of 96 in bi-color mode, for accurate color rendering. There are nine built-in special scene modes for quick access. The built-in battery lasts approximately two hours when using the light on 100% brightness, and it takes approximately three hours to charge the battery to full. The chassis is made from aluminum, and the fixture has two 1/4″-20 threaded mounting holes, one on the bottom and one on the side, as well as a USB Type-A port for powering other devices.
Lighting Effect Scenes
Intermittent Flash
Frequent Flash
Monitor Simulation
Slow-Speed Color
Hi-Speed Color
Candle Light
Police Lights
Ambulance
Fire Truck
Display Screen
The built-in display screen shows you the color, saturation, brightness, color temperature, light effect mode, and battery power remaining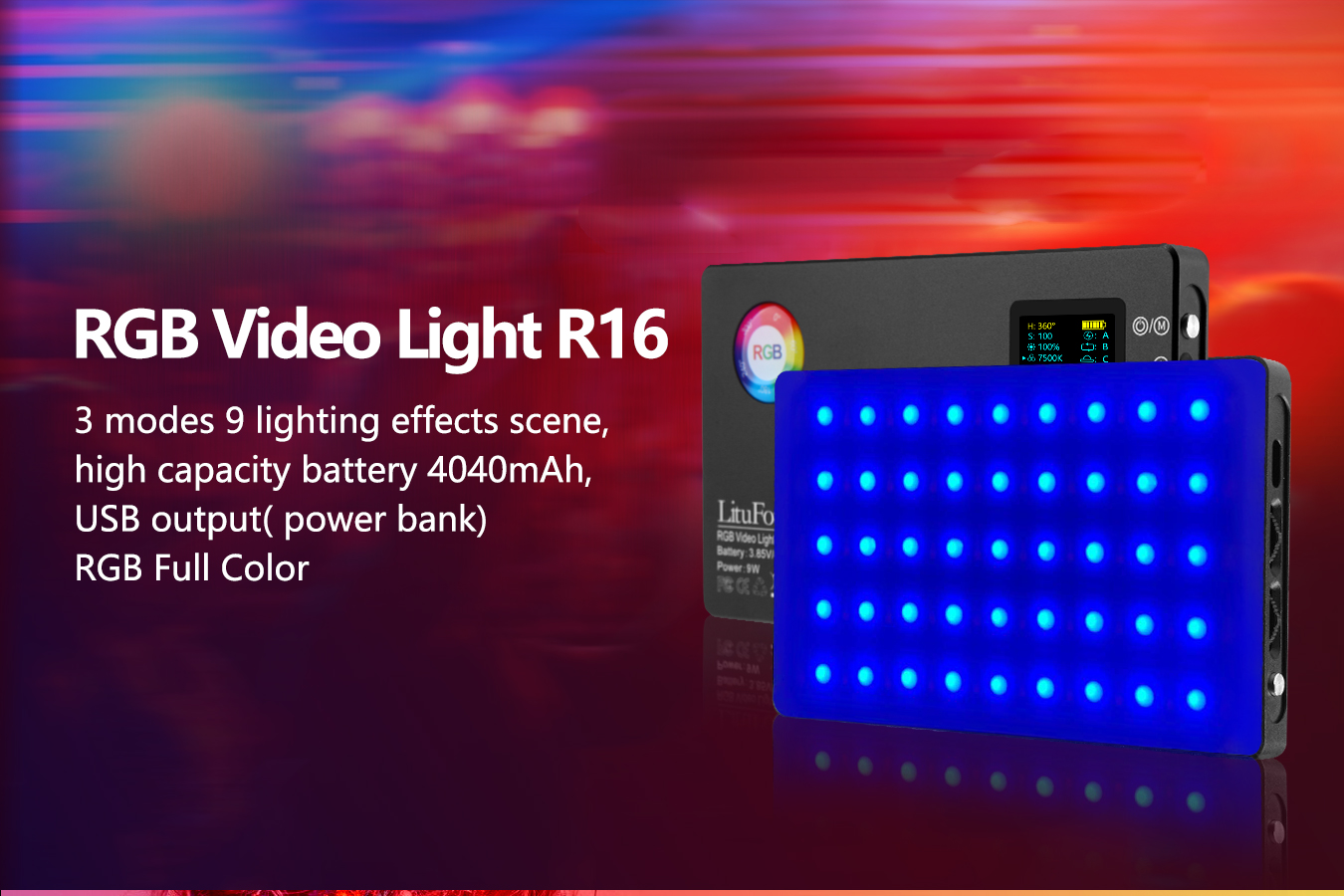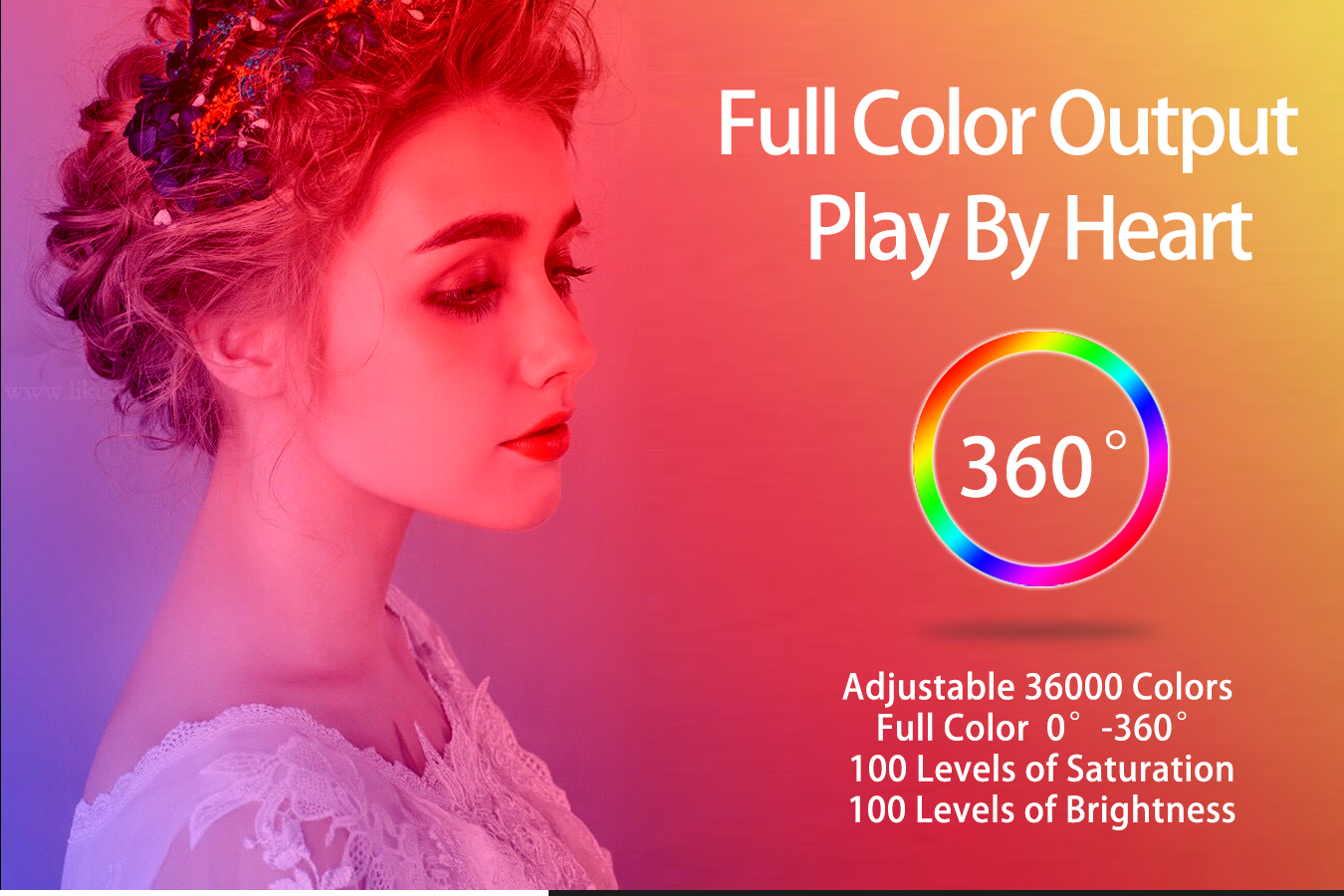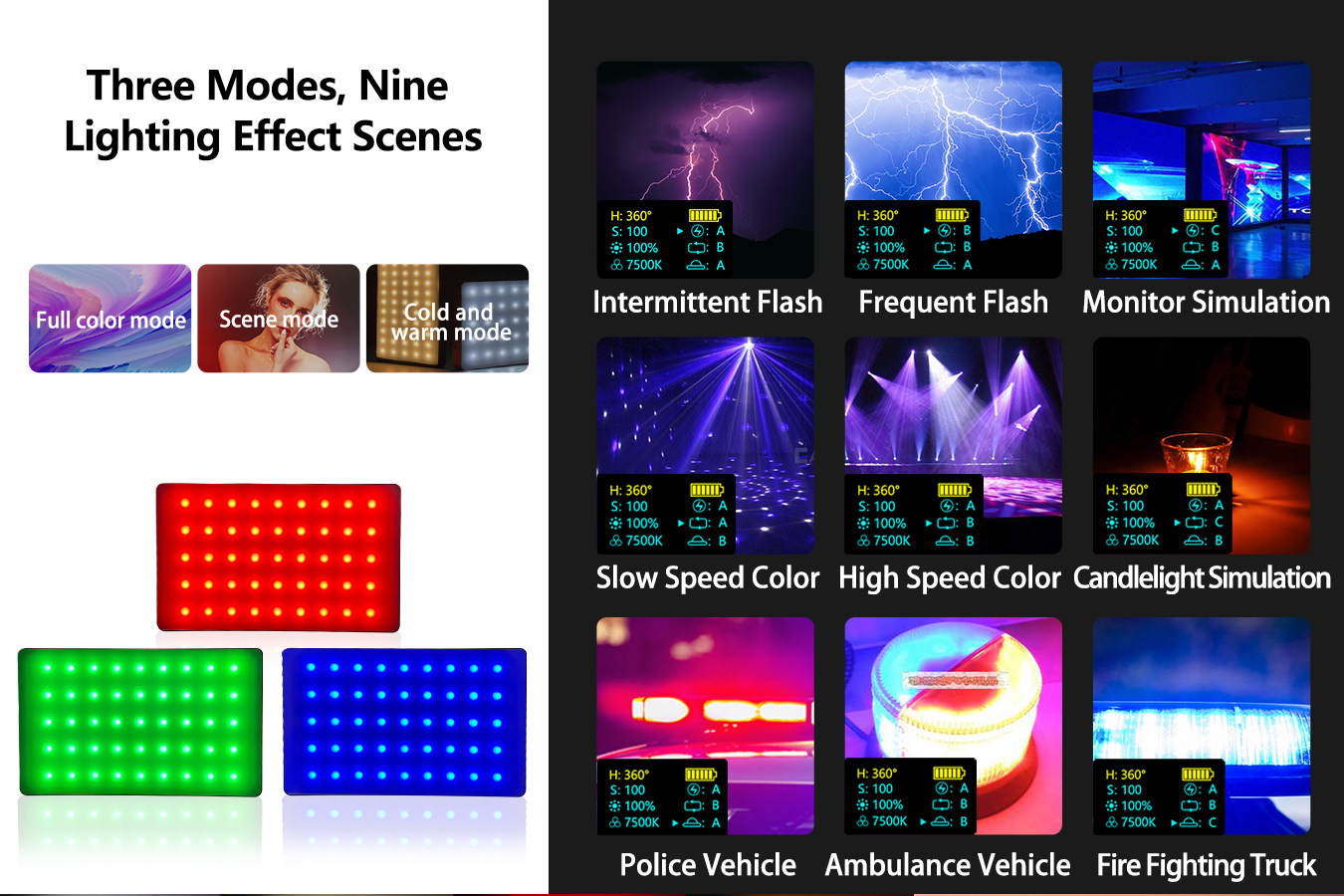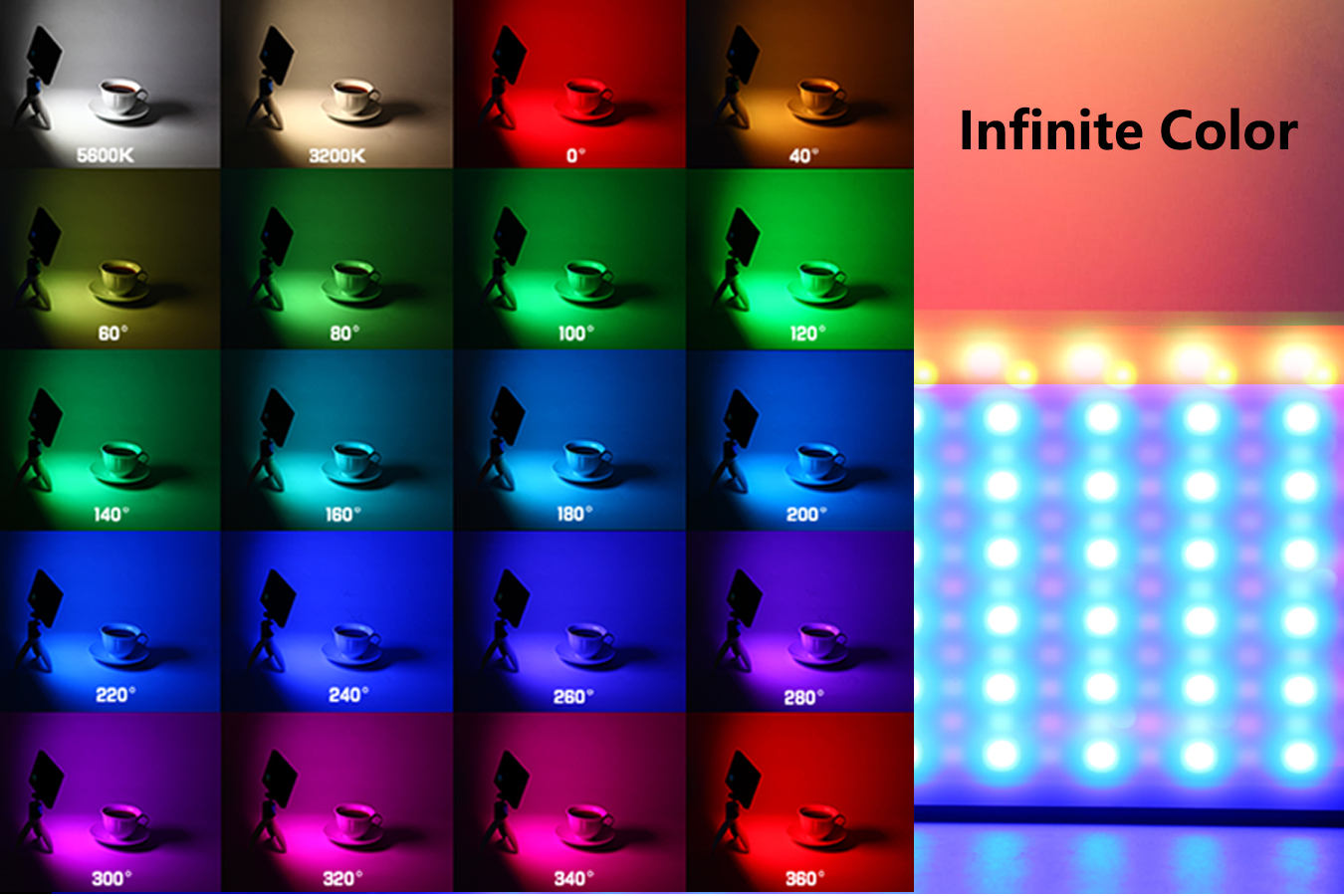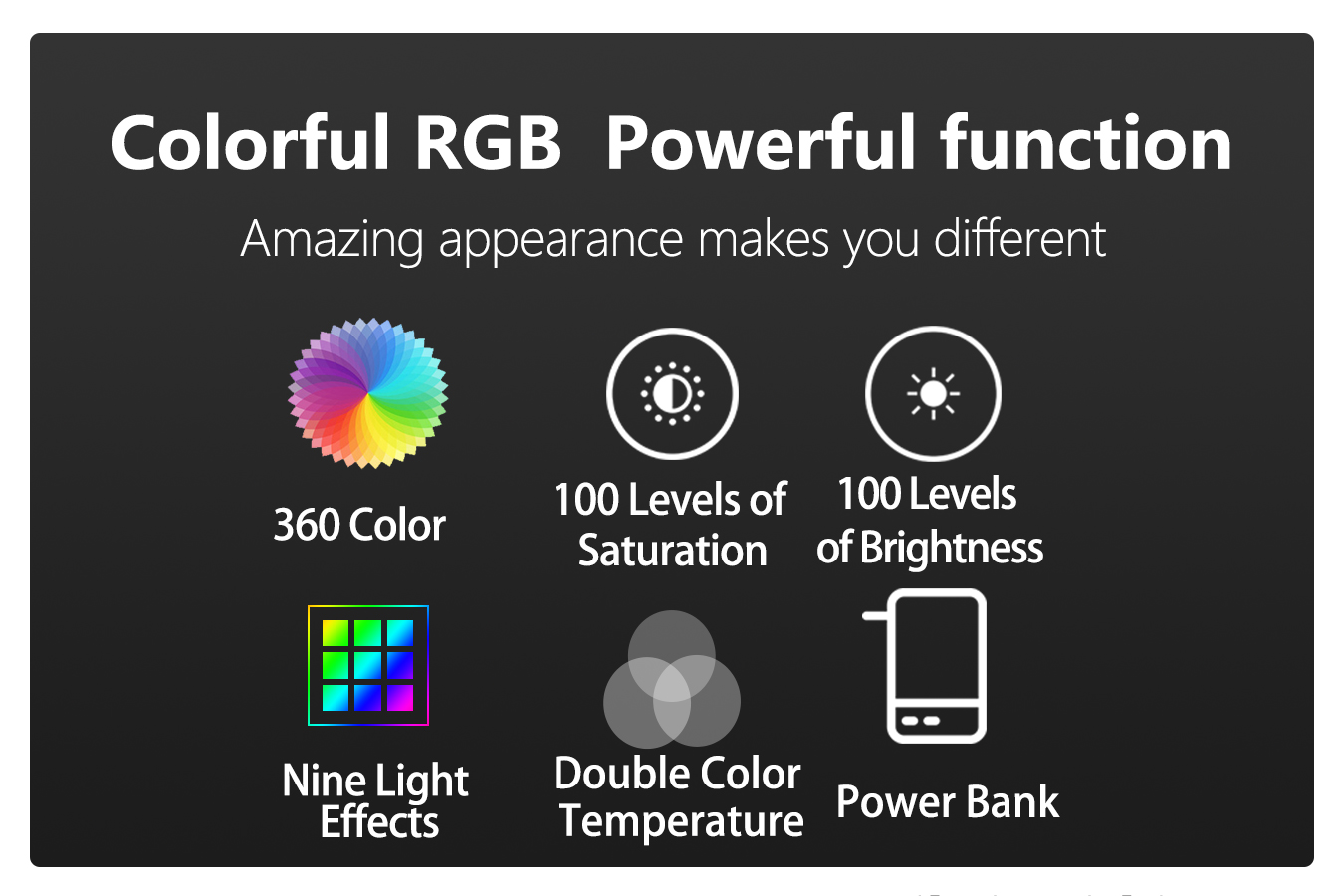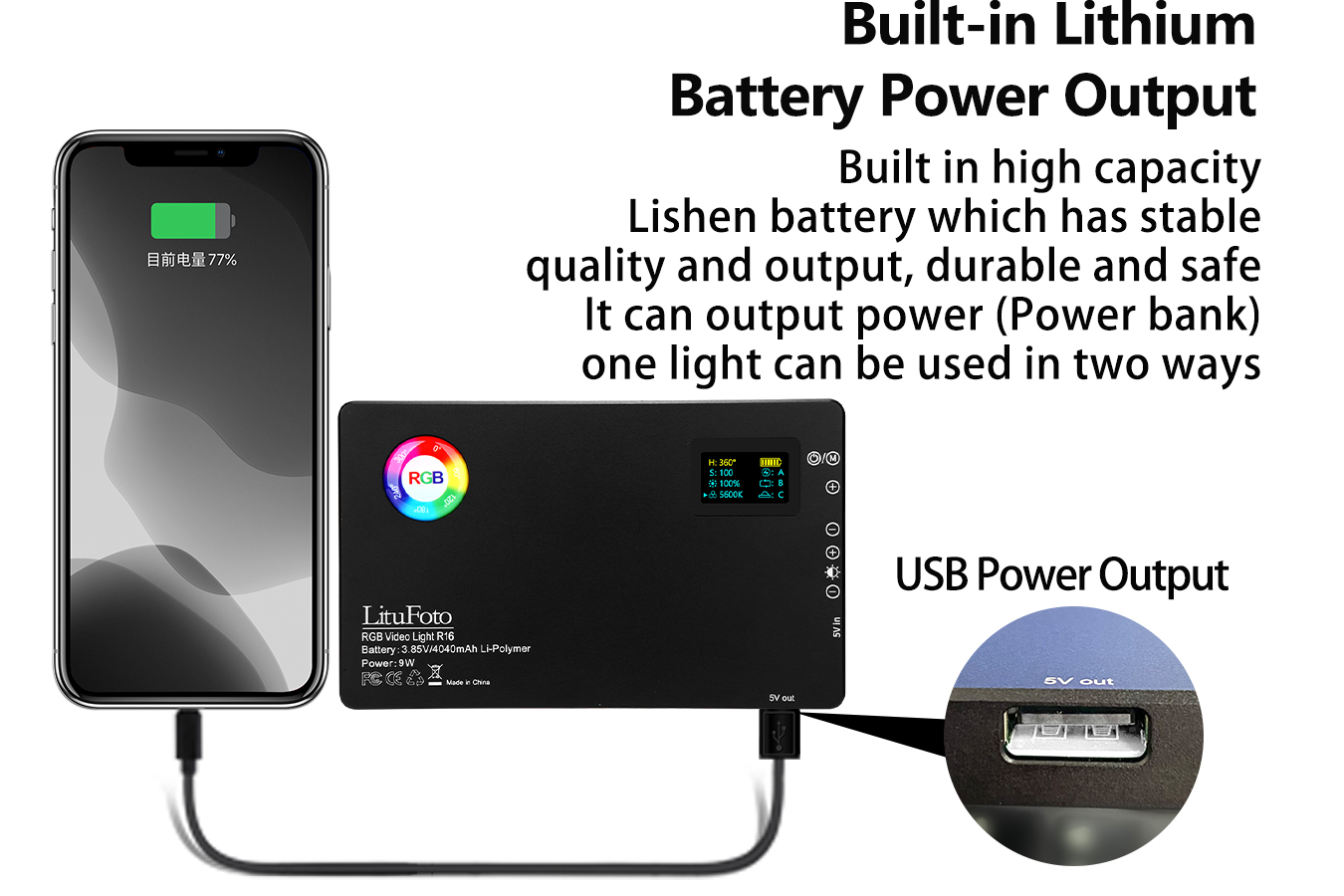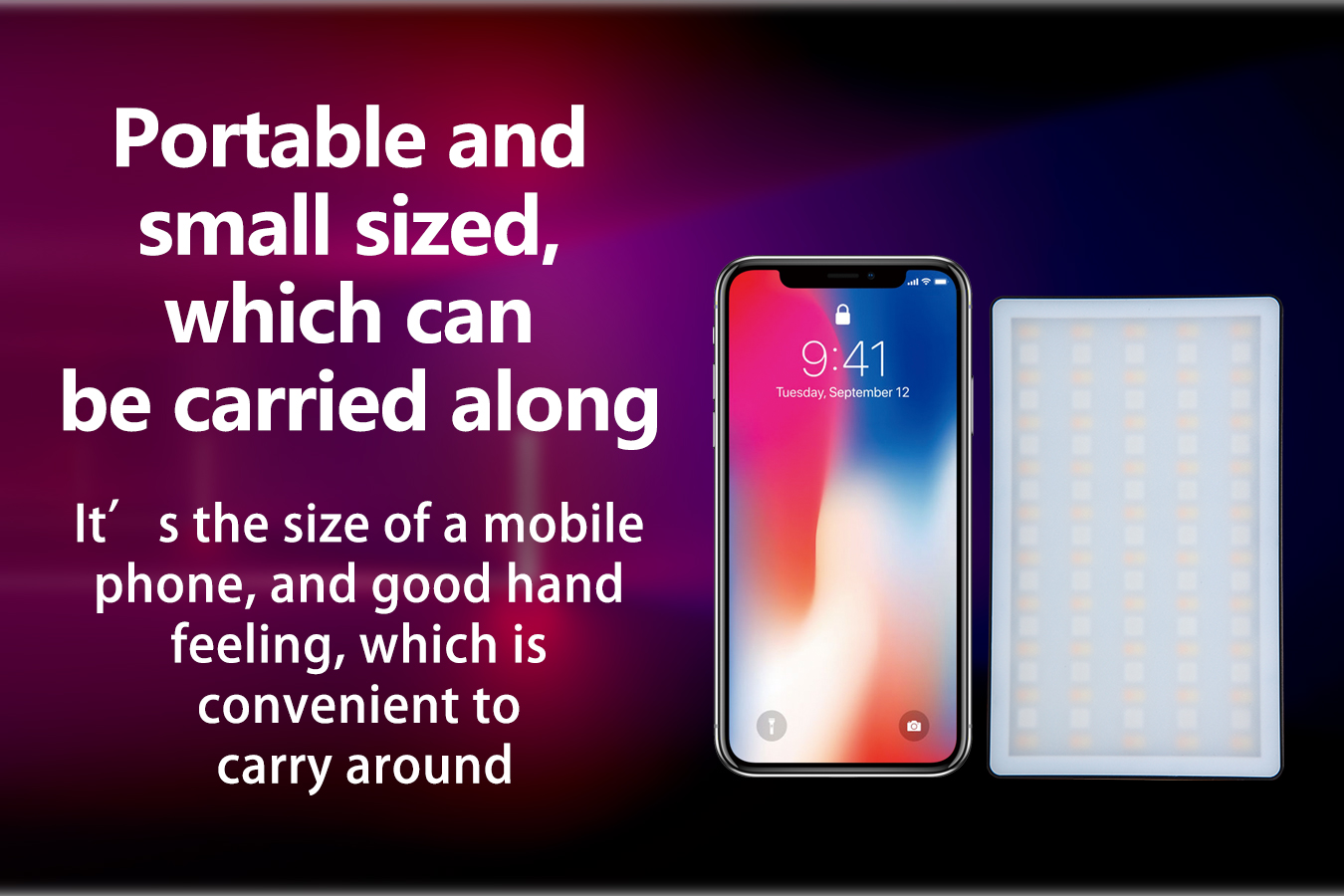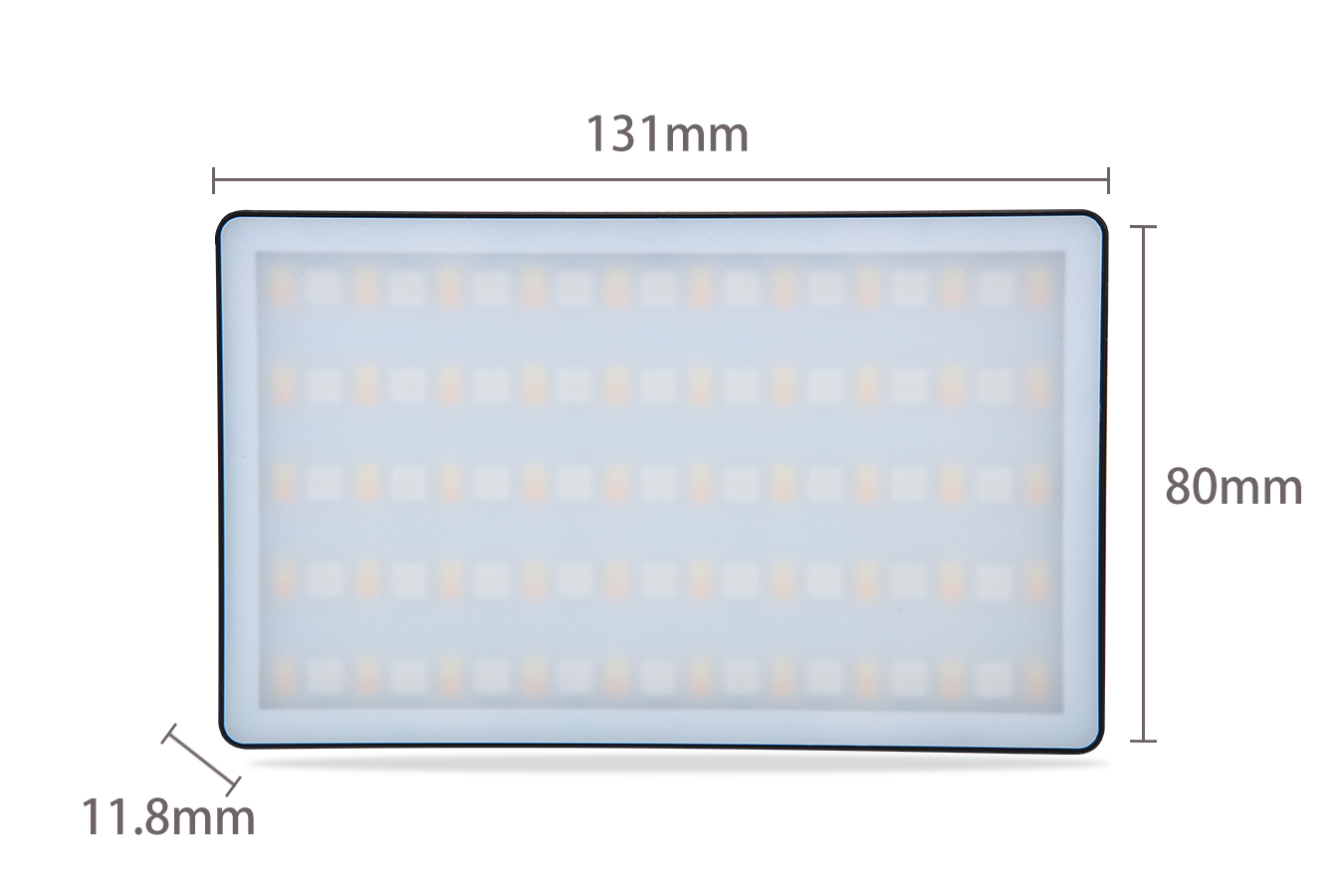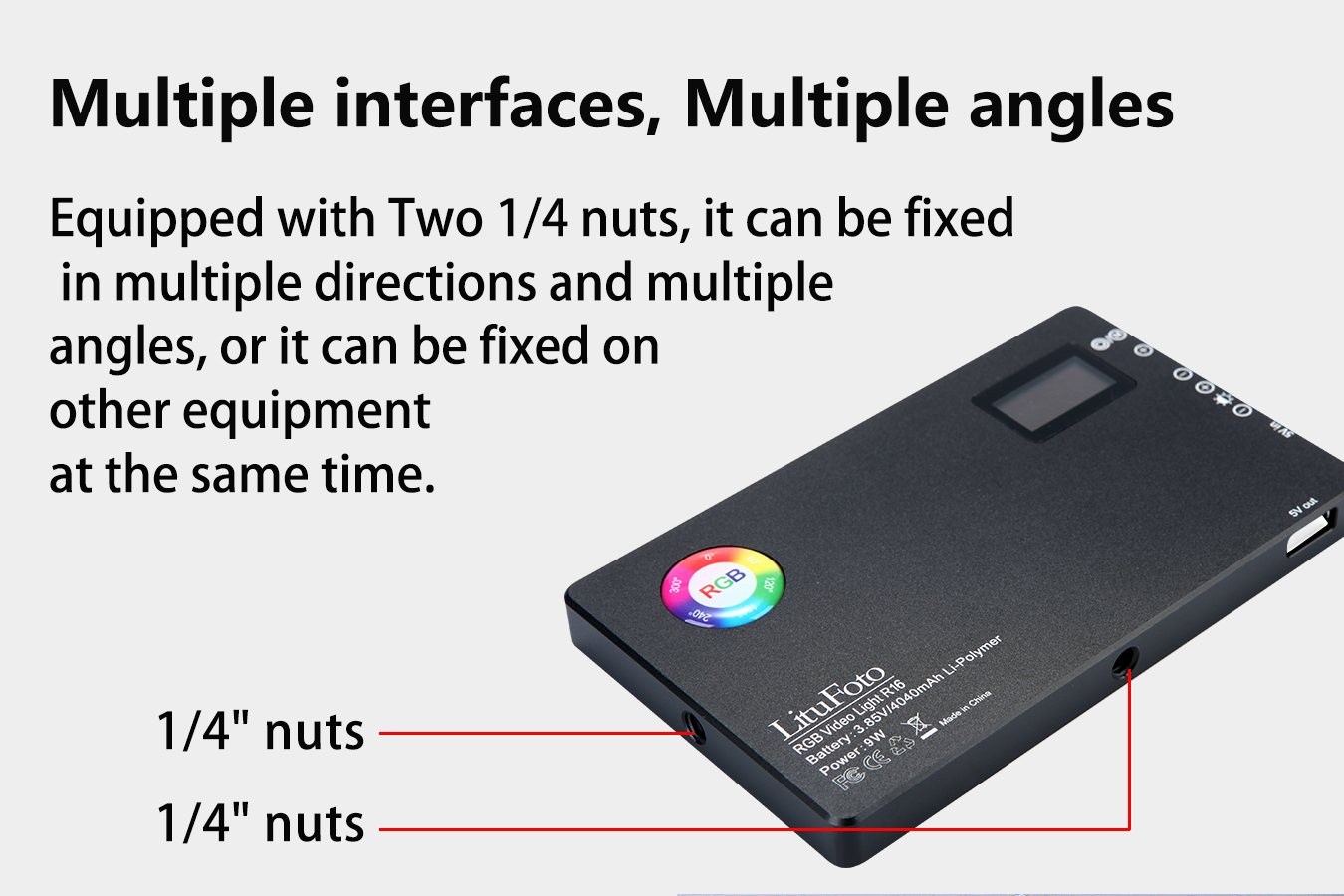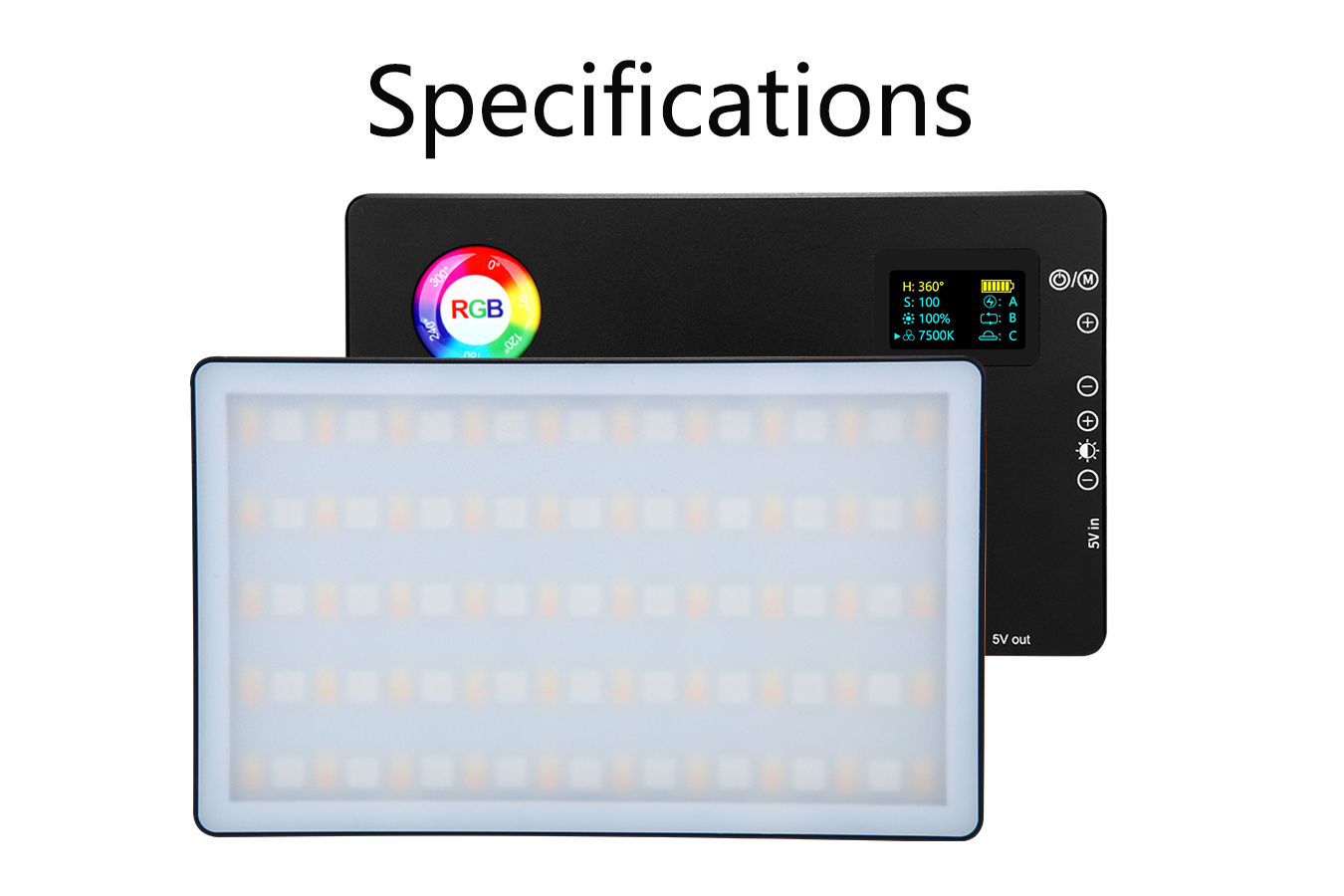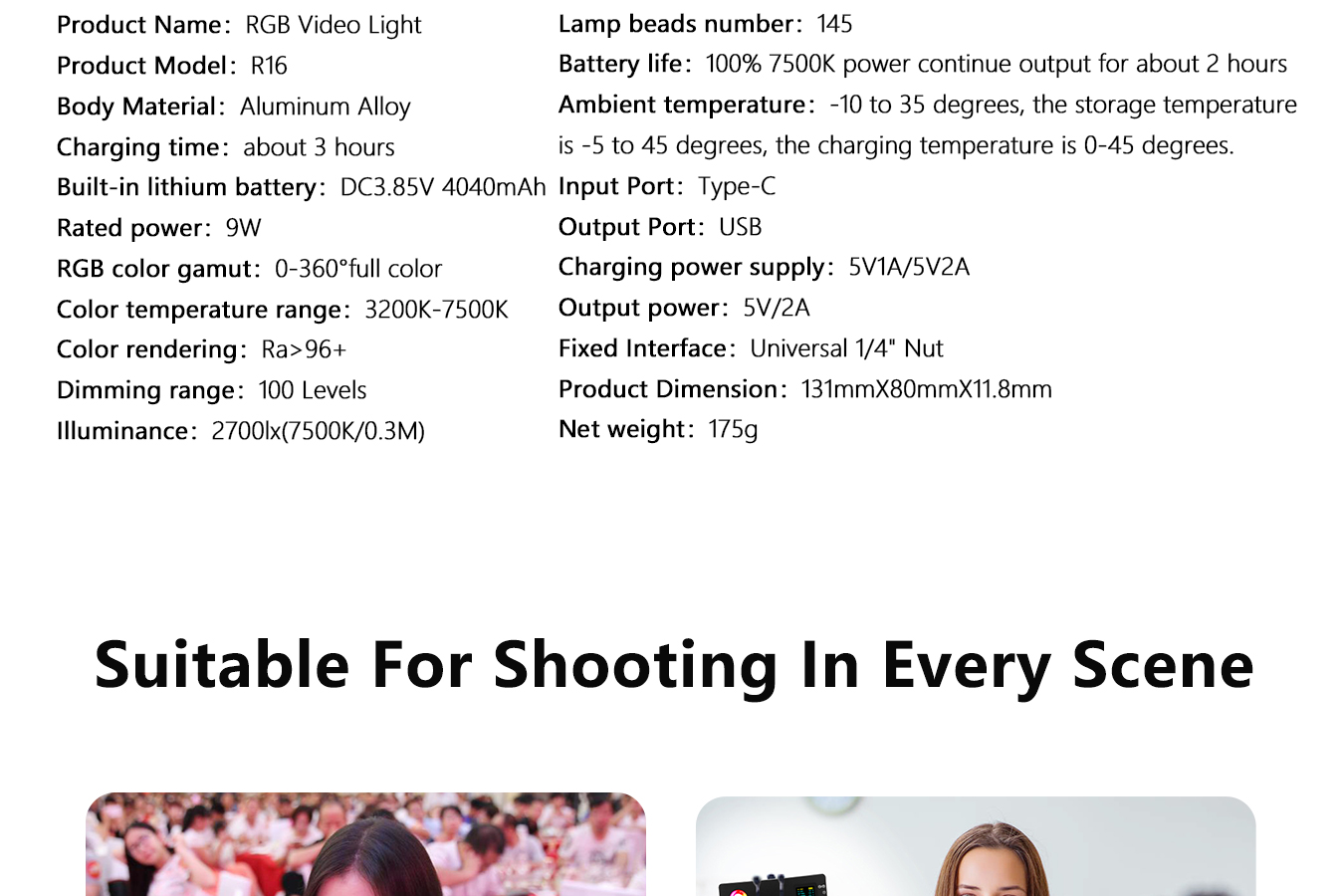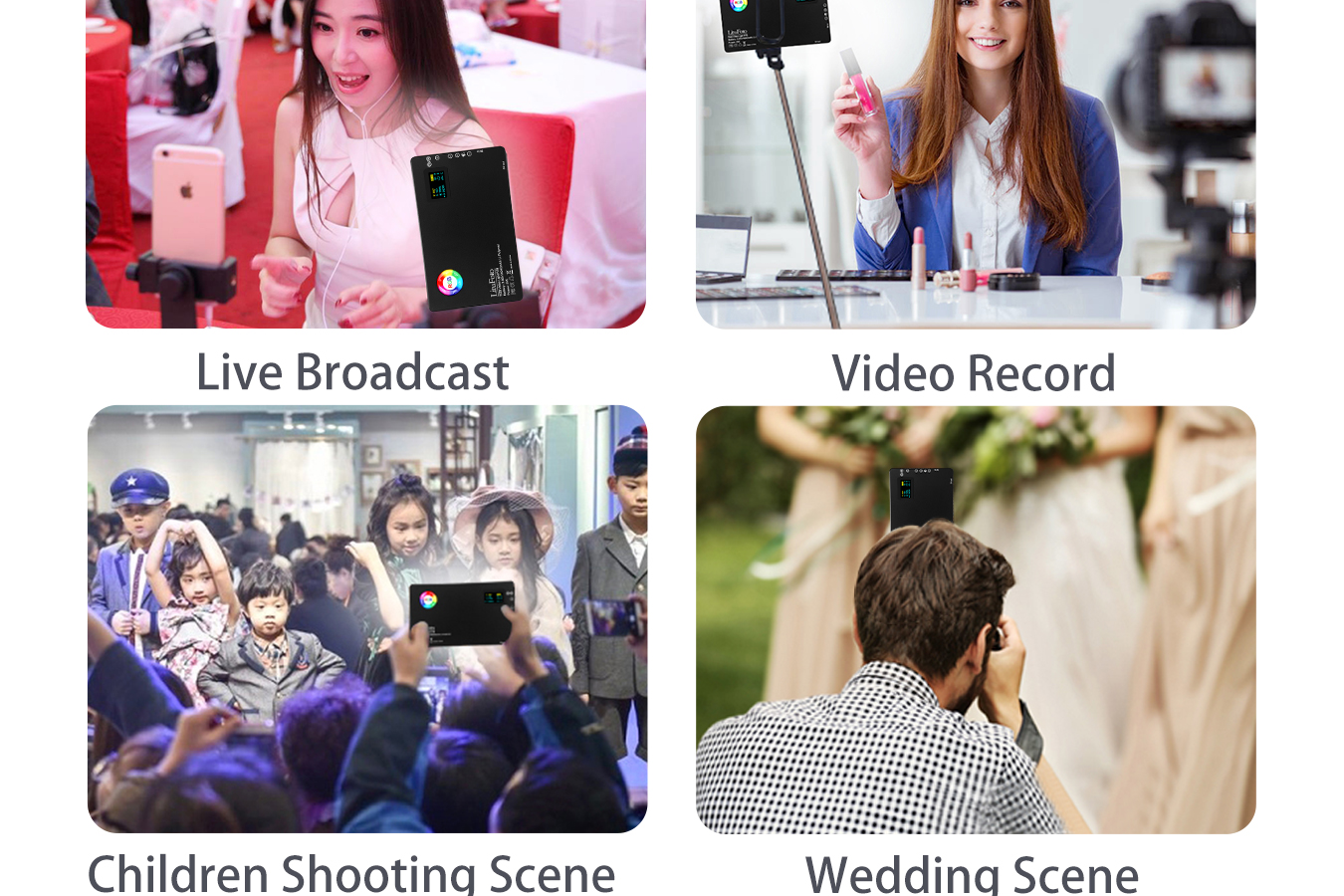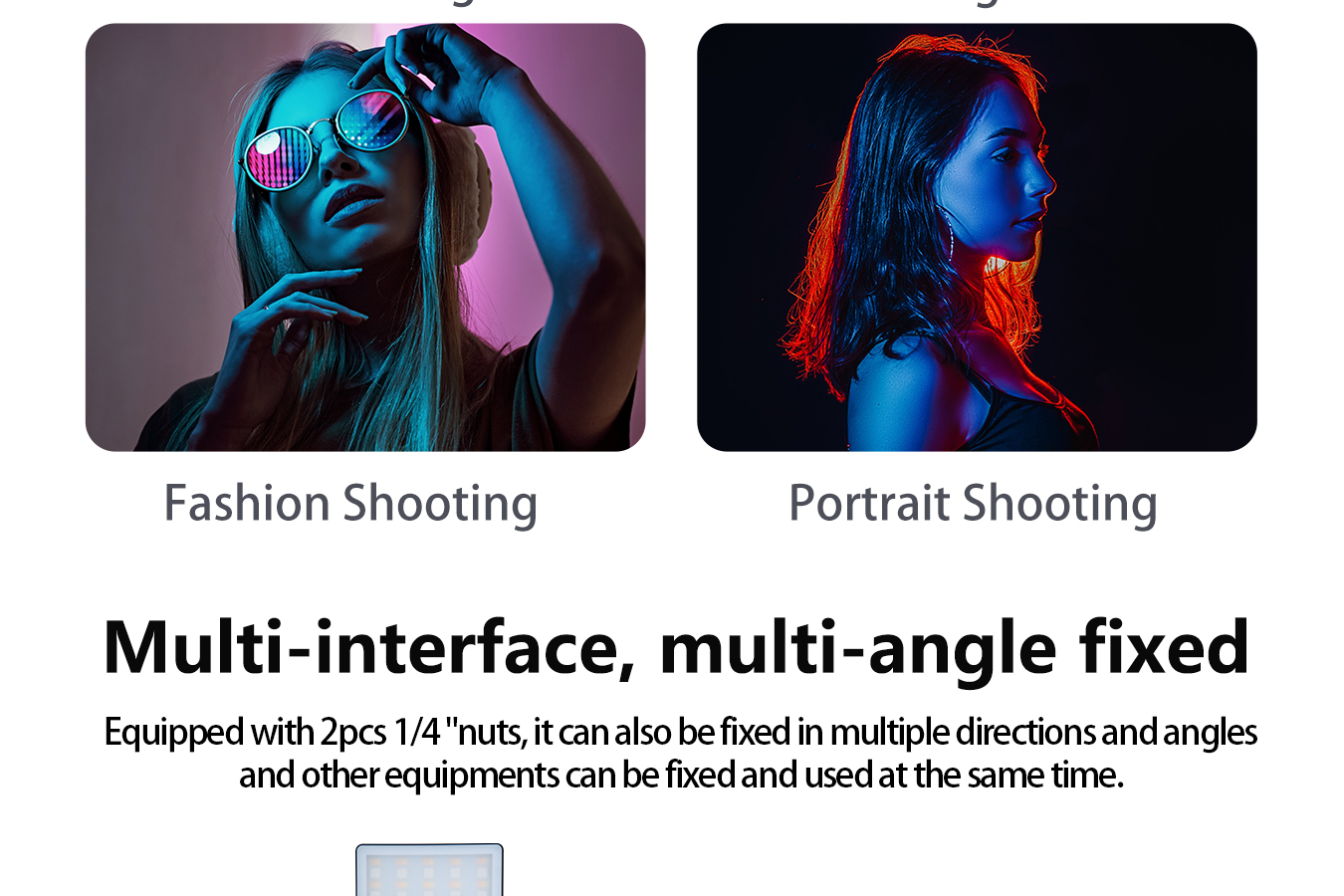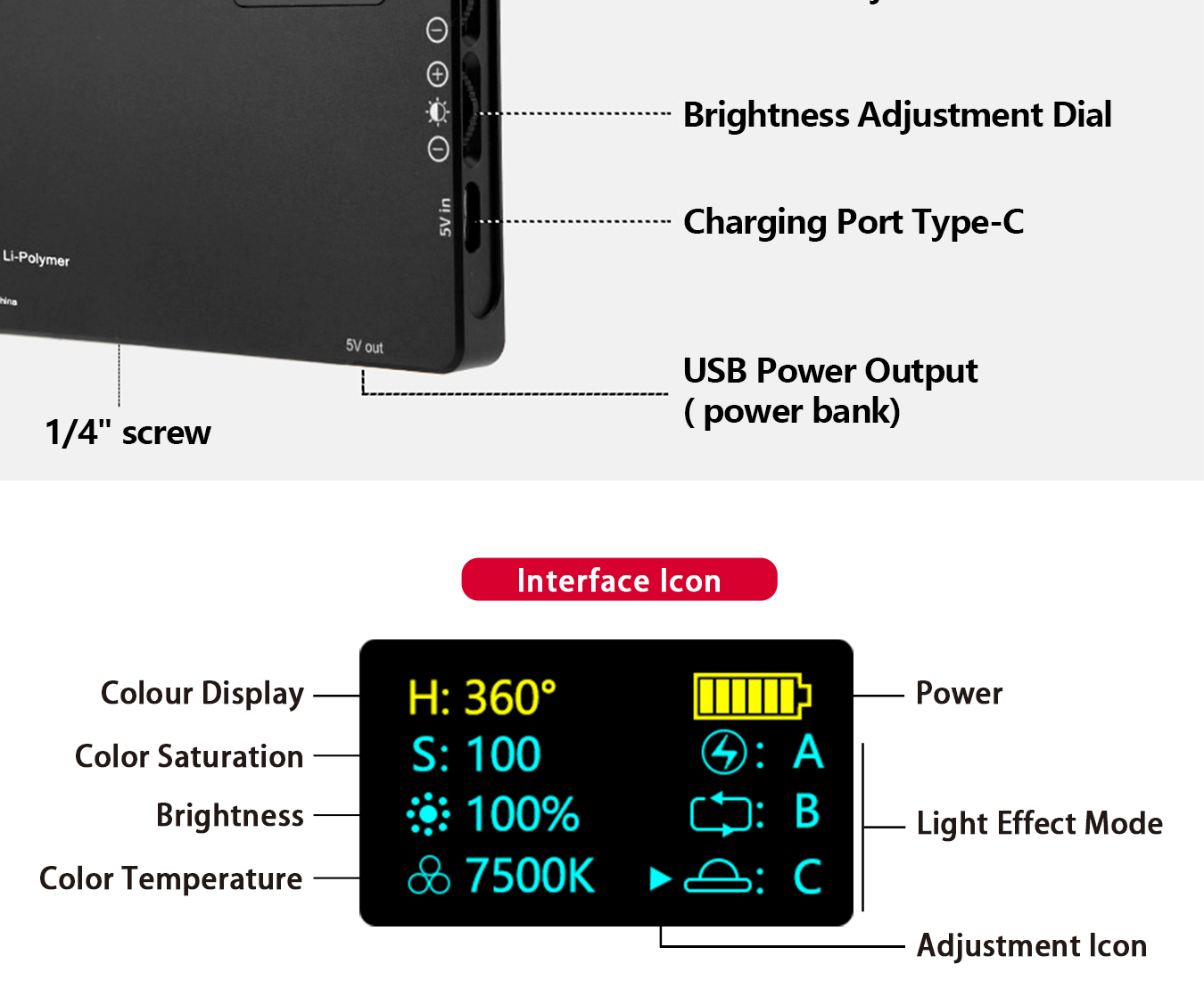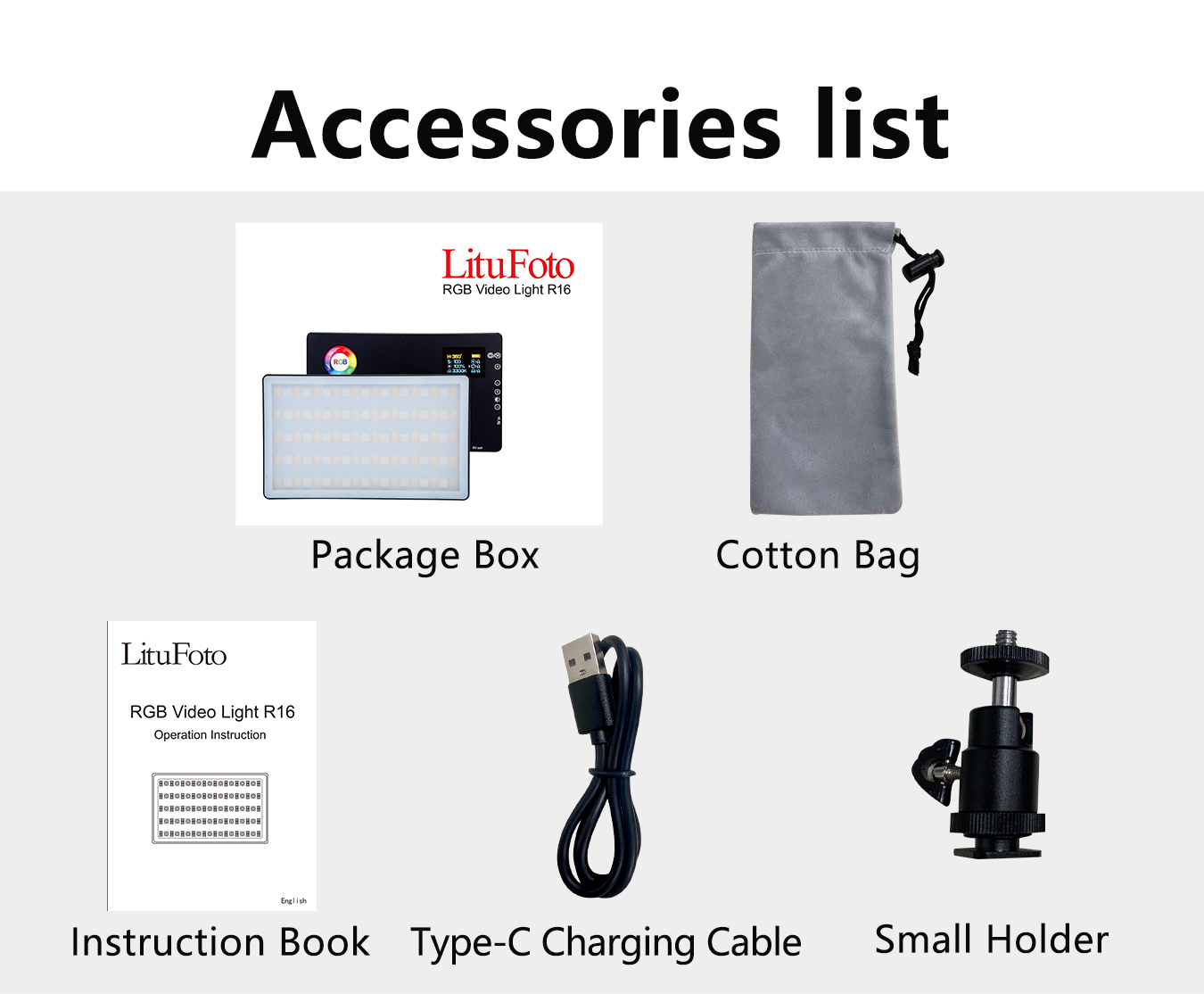 Related Products
EF-300Bi LED Video Light

341.000

.د.ب

VAT Inc

▶︎ 300 watt bi-color LED permanent light
▶︎ Constant, powerful LED permanent light with DMX connections
▶︎ Color temperature adjustable between 2,700 K and 6,500 K
▶︎ 16 light effects, operation via app or separate remote control (not included)
▶︎ Optional power supply via battery (not included)

Add to cart

EL-300Bi LED Video Light

262.000

.د.ب

VAT Inc

HIGH LIGHT OUTPUT AND QUALITY FOR VIDEOGRAPHERS The EL-300Bi offers next to the strong performance also high light quality for videographers with a color rendering index (CRI) greater than 96, and a TLCI (Television Lighting Consistency Index) of over 98. But the light output of the device is also impressive. The EL-300Bi has more than …

Add to cart