Find Us
Address
102 Al Ma'ameer Street
Block 634, Al MA'AMEER, Kingdom Of Bahrain.
Hours
Open Daily :-
9:00AM–2:00PM
4:00PM–10:00PM
Check Out Our Product's Catalog:
You can view and download our product catalog 2018-2019 by clicking on the shop logo above or by visiting the following link:
Video Tripod JY0606BD 1.9M
67.200 .د.ب VAT Inc
Professional Video Tripod 1.9M with groundspreader from JIEYANG , with manfrotto compatible Fluid panoramic 360 Head . Twin leged , made of Aluminum alloy ..
Out of stock
Jieyang Professional Video Tripod JY-0606BD 1.9M
Professional Video Tripod with groundspreader from JIEYANG , Made from Aluminum Alloy that makes it strong and light . It comes with fluid head compatible with manfrotto . Head's arm handle stretchable for easier control . Panoramic Head 360 & easy to balance . The groundspreader is made of hard plastic .
Max Hieght : 190cm
Min Height : 76cm
Max Load : 8kg
Inside the box :
-Twin leg tripod
-fluid head with ball base
-Head Handle
-Bag
بروفيشنال فيديو ترايبود من شركة جيانج يتميزد بصلابة وجودة التصنيع وانخفاض سعره. جودة عالية التصنيع من مادتي الالومنيوم والبلاستيك الصلب . راس هيدروليكي الحركة يتميز بسلاسة وخفة توجيهه . رأس متوافق مع ترايبودات المانفروتو ( البليت + القاعدة الكروية) . عصا الهيد قابلة للاطالة لتعطي تحكم اسهل وقوة عزم اكبر . سهل الحمل والتخزين ووزن ممتازة بالنسبة لهذه الموديلات . امكانية موازنة الهيد من الاسفل بكل سهولة. نظام سويتش لوك في الفتح والغلق . ارجل ثنائية الكولم لثبات وقوة اكبر في التحمل. ارجل غير مربوطة من المنتصف ومثبة بقاعدة أرضية من البلاستيك المطاطي تعطيه أفضلية للوصول مسافة اقرب من الارض وهي ميزة لاتتوفر الا بالموديلات المرتفعة السعر . – رأس معد للتصوير البانورامي 360 درجة
– أقصى ارتفاع 190 سم
– أدنى ارتفاع 76 سم
– أقصى تحمل 8 كيلو ( لأفضل أداء )
__________________________
بداخل الكرتون:
– ترايبود الومنيوم ثنائي الارجل
– فيديو هيد بقاعدة كروية.
– ذراع الهيد قابلة للاطالة
– حقيبة للحفظ من عوامل الجو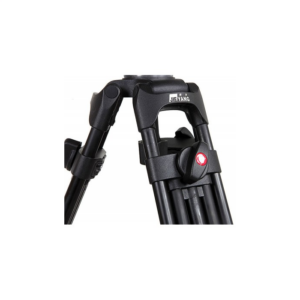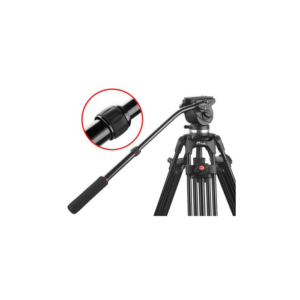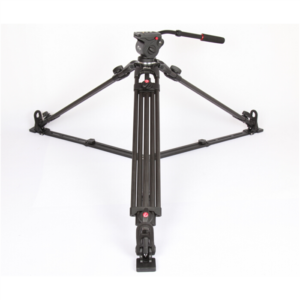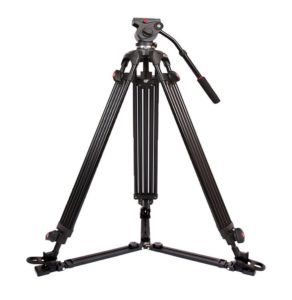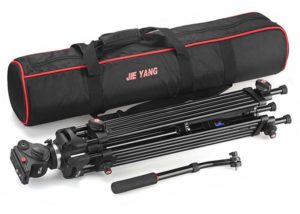 Categories: Mono/Tripods, Video & Audio
Tags: Bahrain, Bahrain Photography, Camera, Jieyang, Photography, Tripod, Video Tripod, Videography, ترايبود فيديو, تصوير